THE IUS SUPPLEMENTS
Since 2016 the International Urban Symposium-IUS has convened Seminars, Workshops and Conferences on topics of interest to anthropology, sociology and other social sciences and the humanities. These meetings involve a small group of invited scholars representing diverse perspectives and fields who meet for intensive ethnographically-based discussion and debate. Topics are either initiated by the IUS or selected from submitted proposals and have the potential for developing theoretical insights and opening up new approaches to significant problems. Revised and expanded versions of the papers discussed in these meetings are brought together in edited collections and published as Supplements to Urbanities-Journal of Urban Ethnography (http://www.anthrojournal-urbanities.com).
The supplements are peer-reviewed to the same editorial standards as the journal's regular issues. They are included in the main journal volume and published accordingly on the website. Supplements are indexed and citable in the same way as all articles published in regular journal issues, making sure the research has the intended profile in the academic and professional community. In keeping with the mission of the journal, they are open-access and can be downloaded free of charge.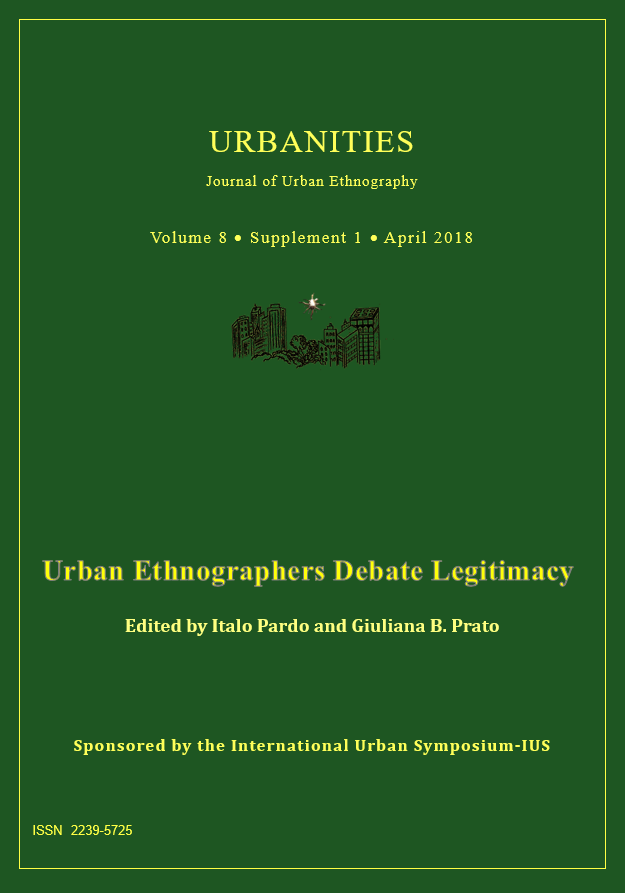 Supplement 1  to Vol 8, Apr 2018 – Pardo I. and Prato G. B. (eds). Urban Ethnographers Debate Legitimacy.
Click here to read and download the Whole Issue
Click here to go to the Table of Contents and read and download the individual essays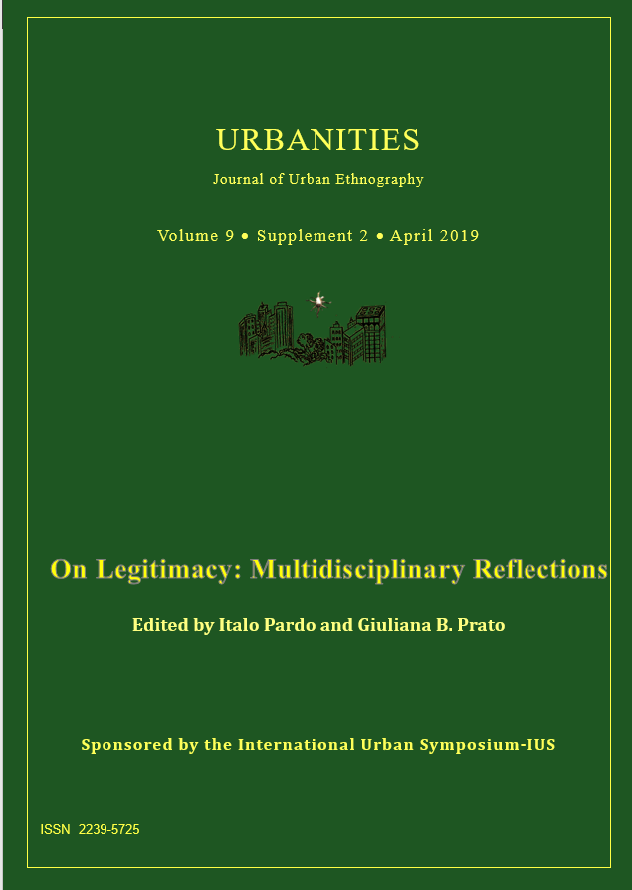 Supplement 2  to Vol 9, Apr 2019 – Pardo I. and Prato G. B. (eds). On Legitimacy: Multidisciplinary Reflections.

Click here to read and download the Whole Issue
Click here to go to the Table of Contents and read and download the individual essays