Forms of Inequality and the Legitimacy of Governance
Organized by

: International Urban Symposium
Convenors: Italo Pardo and Giuliana B. Prato, University of Kent, UK
Montecatini Terme, Italy, 28-31 July 2023
This 4-day International Conference was organized by the International Urban Symposium-IUS. It brought together junior and senior scholars from around the world, who presented their work based on ethnographic knowledge on Forms of Inequality and the Legitimacy of Governance.
Mainstream publications have recently addressed inequalities in health, income, education, labour market and competition, and the gaps between different parts of a country – often worsened by the effects of stereotype and stigma. While concern with inequalities stays at the forefront of today's public and policy debates, worldwide, equality of opportunities, of access to resources, to compete continues to be a utopia. The COVID-19 pandemic has exposed pre-existing inequalities, often bringing out graphically the ramified ways in which they – individually or in combination – threaten the very fabric of the economic, social and political system.
The Conference recognized that our analysis needs to address the nature and interconnections between different forms of inequality and investigate the major forces combining to create inequalities. The discussions addressed variations of inequality across the world, the socio-economic, fiscal, legislative and political forces that determine them and the efficacy and legitimacy of the policies implemented to tackle them. In view of the fundamental distinction between equality and levelling argued comparatively in "Urban Inequalities: Ethnographically Informed Reflections" (Palgrave Macmillan, 2021), scholars from the social sciences participated in this event with ethnographically based papers that addressed key topics in this field.
Collections of revised papers will be considered for publication in edited volumes in the Series "Palgrave Studies in Urban Anthropology" (https://link.springer.com/series/14573). Revised papers will be considered for publication in the open-access, peer-reviewed Urbanities-Journal of Urban Ethnography (https://www.anthrojournal-urbanities.com/), either as part of a Special issue or as individual articles.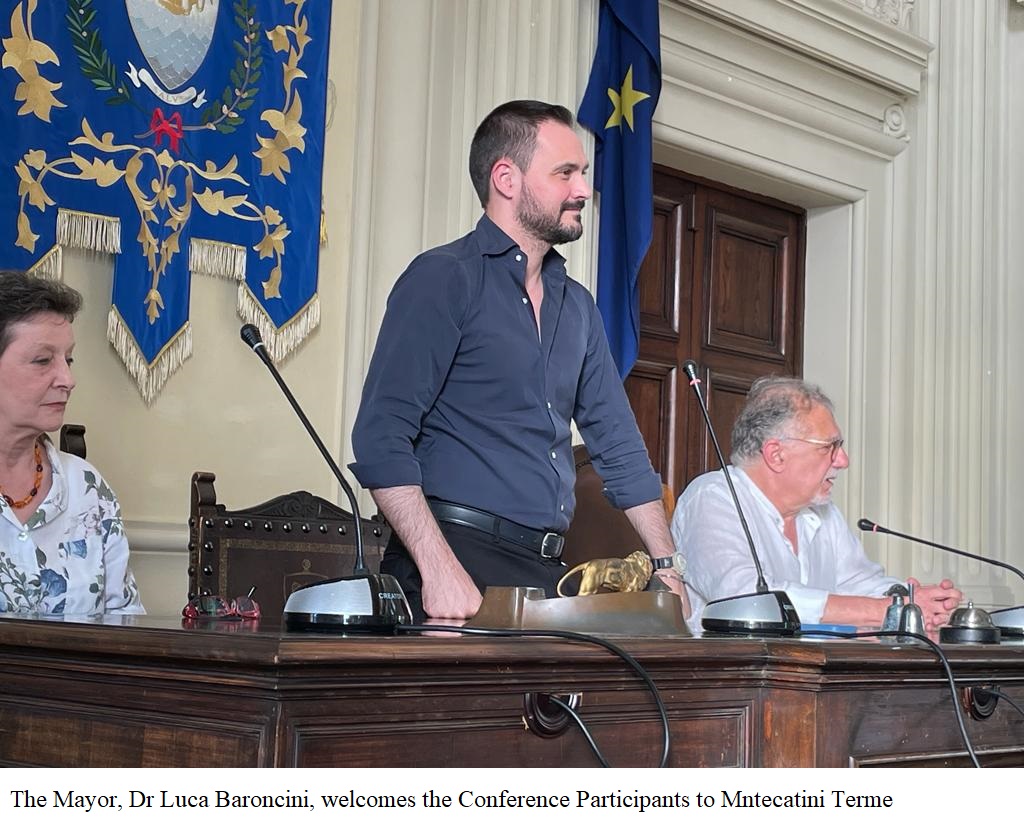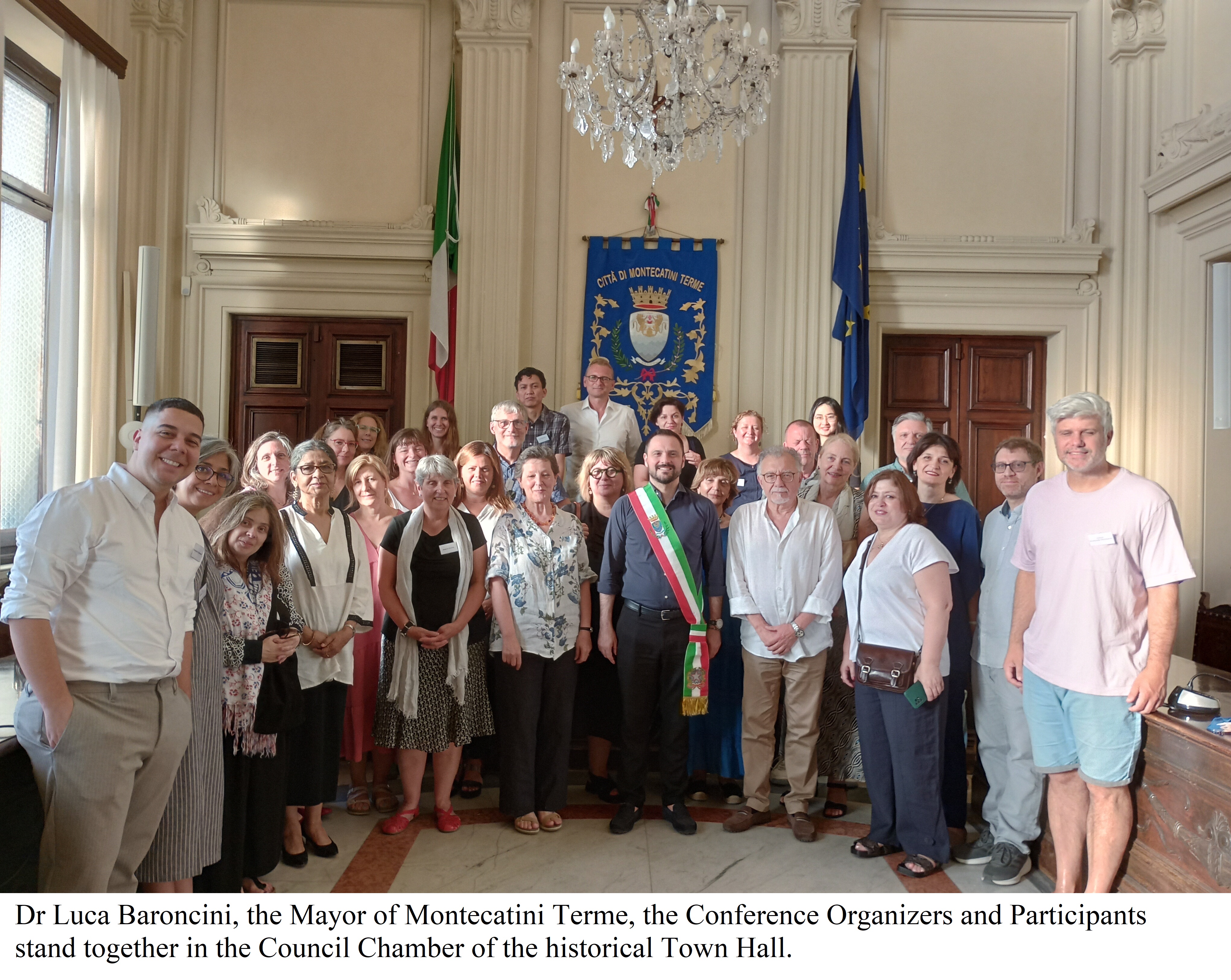 The Papers
(in order of presentation)
Italo Pardo & Giuliana B. Prato (University of Kent, UK), Notes on Forms of Inequality.
 Dolores Koenig (American University, Washington, DC, USA), Now We Are Poor: Communal Governance and the Instantiation of Inequalities in the Commune of Bamafele, Western Mali. 
David Karjanen (University of Minnesota, USA), Changing Informal Urban Economies in the US: A Response to Changing Systems of Accumulation, Technology and the State. 
James Rosbrook-Thompson (City, University of London, UK), Governing Through Risk in the Field of Urban Violence: Inequality, Actuarialism and Public Health. 
Liora Sarfati (Tel Aviv University, Israel), Inequality as Extreme Suffering: The Hell Chosŏn Discourse in South Korea. 
Anna Romanowicz (Jagiellonian University in Krakow, Poland), Individual Choice? Intimate Relationships Among Indian Urban Middle Class. 
Karolina Moretti (National Technical University of Athens, Greece), The Aesthetics of Chaos. 
Khatuna Kacharava (Caucasus International University, Georgia), Challenges Posed by the Pandemic and Post-Pandemic Era to the Higher Education System in Georgia. 
Subhadra Channa (University of Delhi, India), Mapping Differences and Inequalities on the Urban Residential Patterns. 
Bernardo Emmanuel (Institut national de la recherche scientifique, Canada), The Other Public Space: Retracing Social Representations of the Place Under the Paulo De Frontin Overpass in Rio De Janeiro, Brazil. 
Smoki Musaraj (Ohio University, USA), Mediterranean Urbanism: Governing Tourism and Real Estate Booms in Saranda (Albania) and Barcelona (Spain).
Mattew Rosen (Ohio University, USA), In the Market for Old Things: The Tirana Used Book Trade as an Index of Urban Inequality.
Ana Millan Esteinou (University College London, UK), Social Moral Dilemmas: A Case Study of Exclusion, Dehumanization and Stigma.
Jeongha Hwang (University of Glasgow, UK), Desiring Contemporality: Urban Politics and Hidden Actors in Dongdaemun.
Gary Armstrong (City, University of London, UK), Football -A Level Playing Field? 
Kees Terlouw (Utrecht University, Netherlands), Challenging the urban perspective on legitimacy: the shift from the relational to the territorial perspective.
Xuyi Zhao (Boston University, USA), Citizenship as Reward: City-Making and the Spatiotemporal Politics of Migration in Southwest China. 
Ardi Sugiyarto (Queensland University of Technology, Australia), Public Service Performance in Lagging Regions in Indonesia: Trend And its Determinants. 
Manana Shamilishvili (Tbilisi State University, Georgia) & Eka Tkhilava (Caucasus International University, Georgia), Development Perspectives of Georgian Regional Media Schools in the Light of Digital Inequality. 
Svetlana Hristova (South-West University "Neofit Rilsky", Bulgaria), The Ukrainian Refugees in Bulgaria: Attempts to Domestify the Displacement—Unplanned Participatory Observation. 
Ebru Kayaalp Jurich (Yeditepe University, Turkey), Disaster, Risk and Housing in Istanbul. 
Elif Ebru Yılmaz & Deniz Halman Tomaka (Kadir Has University, Turkey), Beyond the Disaster: Vulnerability of Governance in the Turkey-Syria Earthquake. 
Hana Cervinkova (Maynooth University, Ireland) & Lotar Rasinski (University of Lower Silesia, Poland), Publicness, Education and the Legitimacy of Governance.
Alžběta Wolfová & Olga Gheorgiev (University of Economics in Prague, Czech Republic), Educational Inequalities as an Embodiment of Social Deprivation in the Czech Republic.
Inga Shamilishvili (Batumi Shota Rustaveli State University, Georgia) & Lile Kobaliani (LCC International University, Lithuania), Principles of Creating and Implementing Educational Programs based on the Examples of American and Georgian Educational Models.
Tadashi Saito (Yamaguchi Prefectural University, Japan), How Should Place Memories Be Expressed?: A Study on Value Judgment of Historic Monumental Buildings.
Maria Manuela Mendes (University Institute of Lisbon and University of Lisbon, Portugal), Ciganos/Roma and Housing: The Continuum and Difficult Access to Decent Housing in Portugal. 
Nóra Teller (Metropolitan Research Institute, Hungary), Once-in-a-lifetime (Dis)investments into Housing Precarity: Urban and Rural Housing Regeneration Programs in Roma Segregated Neighbourhoods in Hungary. 
Stefánia Toma (Romanian Institute for Research on National Minorities and Babeș-Bolyai University, Romania) Imported super-diversity: Rurbanization, Remotization and Social Inequalities in Romania.